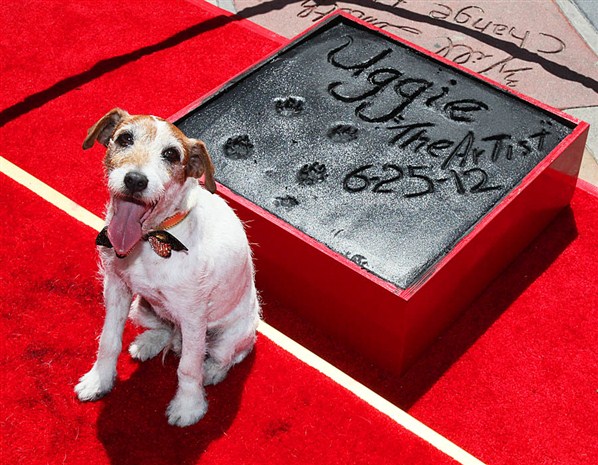 The little Jack Russell terrier that made his name in the Oscar-winning silent movie The Artist has retired from his illustrious film career. Uggie was rewarded by having his paw prints immortalized in cement outside Hollywood's famous Grauman's Chinese Theatre. Uggie's trainer Omar Van Muller told the crowd "The main message that Uggie would like to send to everybody out there is to please adopt [a dog]." Uggie had previously appeared in the movie Water for Elephants and Mr Fix It.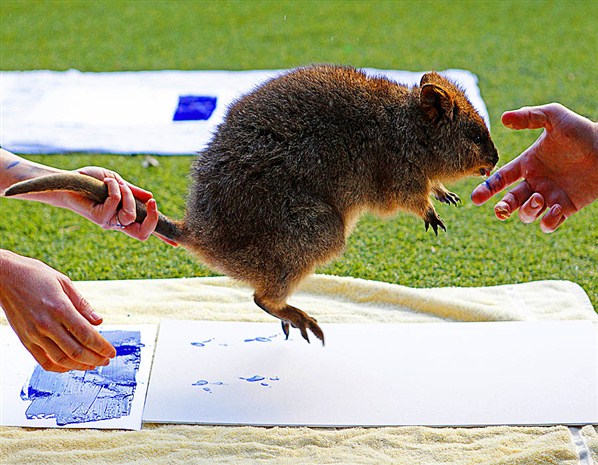 Daniel Munoz- Zookeepers take the footprints of a quokka at Taronga Zoo in Sydney on June 27th. Keepers at Taronga Zoo have been collecting the footprints of almost 4,000 animals to make their mark and pledge their support for for the wild, and the zoo announced its commitment to an elephant protection project in Thailand's Kui Buri National Park.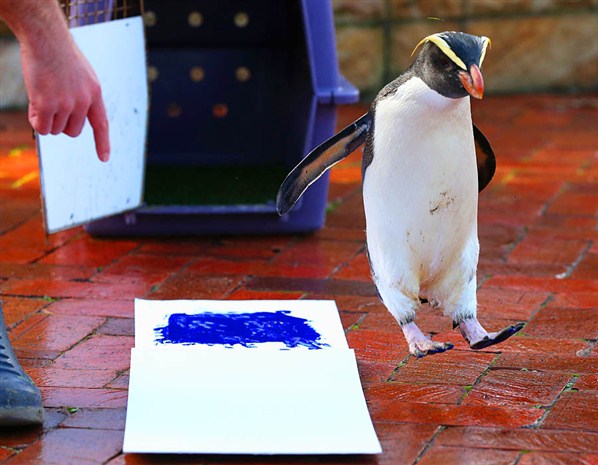 Even a little penguin made his pledge to the new elephant conservation project in Thailand by dipping his feet and hands in paint and smudging them on canvas.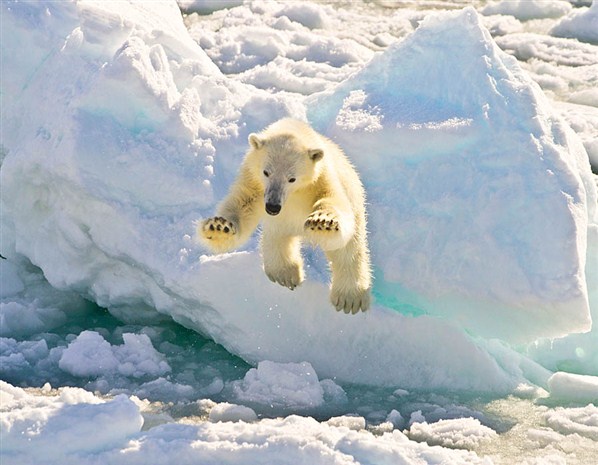 On June 6th, a two-year-old polar bear cub was pictured venturing close to a visiting boat over a moving ice floe in Norway.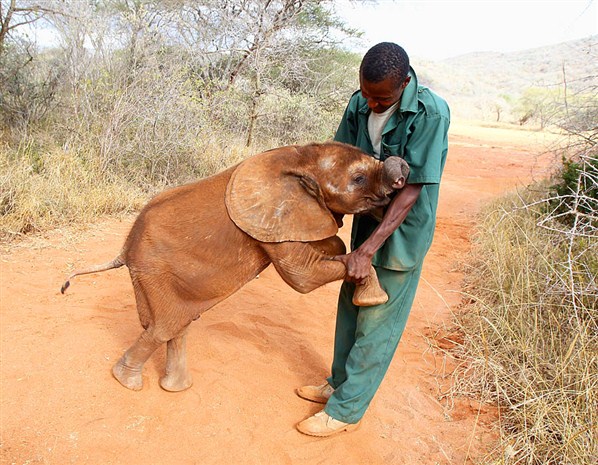 - A five month old orphaned elephant called Tembo plays with his keeper Thomas Chalice, who has nurtured the creature at Tony Fitzjohn's Mkomazi rhino sanctuary.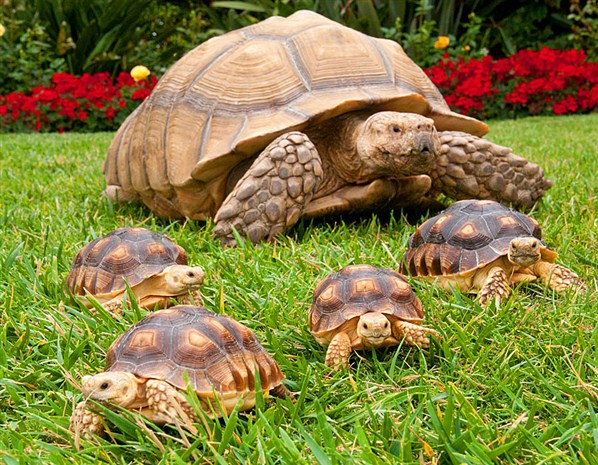 Five African-spurred tortoises, also known as sulcata tortoises, enjoy time on the grass at SeaWorld in San Diego on June 14th. The adult, named Buster, is about 20 years old, and the young ones are just under a year old. Sulcata tortoises are native to northern Africa and can live to be 100!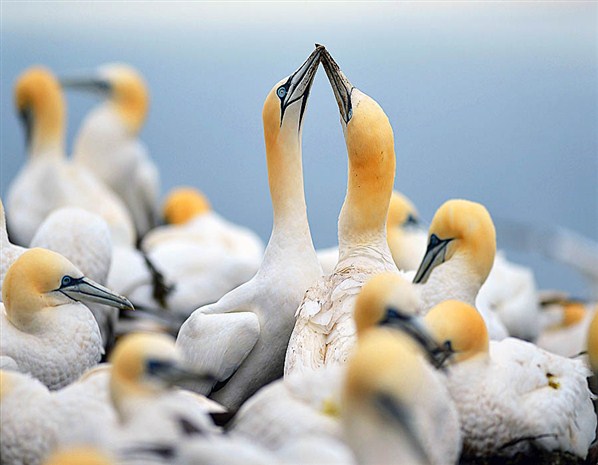 Gannets nest on Bass Rock in the Firth of Forth on June 18th in Dunbar, Scotland.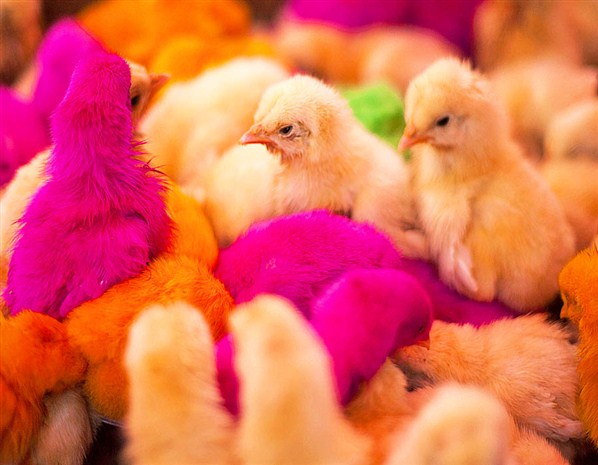 A vendor sells dyed birds on a roadside on June 20 in the capital of Indian-administered Kashmir.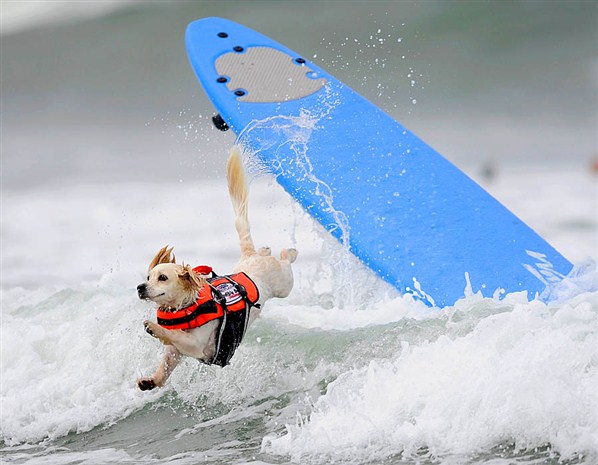 A one-year-old cockaweenie, bails during the surfing competition of the Purina Incredible Dog Challenge in San Diego, California on June 8. This canine sporting event features a variety of events including dog surfing, dog diving, freestyle flying disc, head-to-head weave poles, Jack Russell hurdle racing and agility.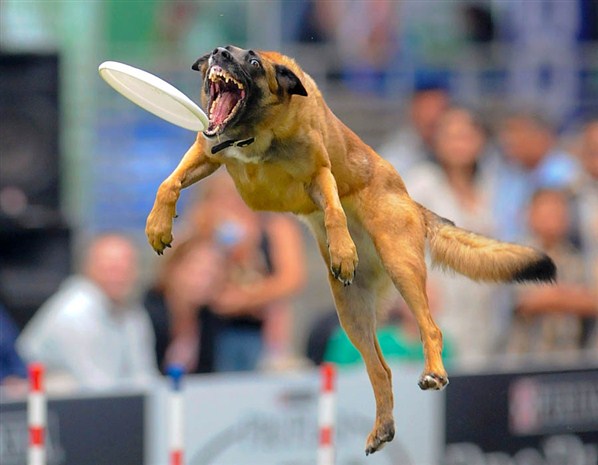 Todd Murnan and his dog Big Air Bella perform at the Purina Pro Plan Incredible, Dog Challenge in Del Mar, California, on June 9th.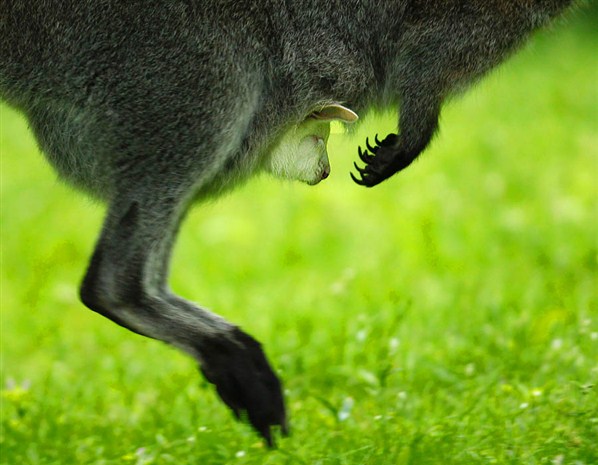 - An albino baby Bennett's wallaby is carried by his mother in their enclosure at the zoo in Duisburg on June 22.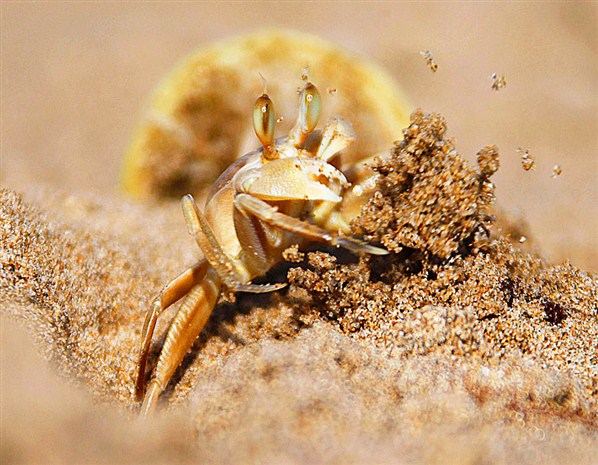 A crab digs at a sand beach in the port city of Sidon, Mississippi, USA on June 10th.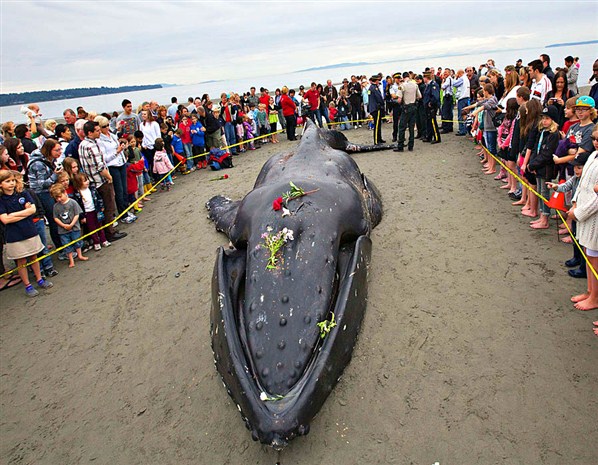 People gather around a humpback whale that beached itself in White Rock, British Columbia June 12. The whale, with signs of injuries on its body, was alive when fisheries officials arrived but died soon after.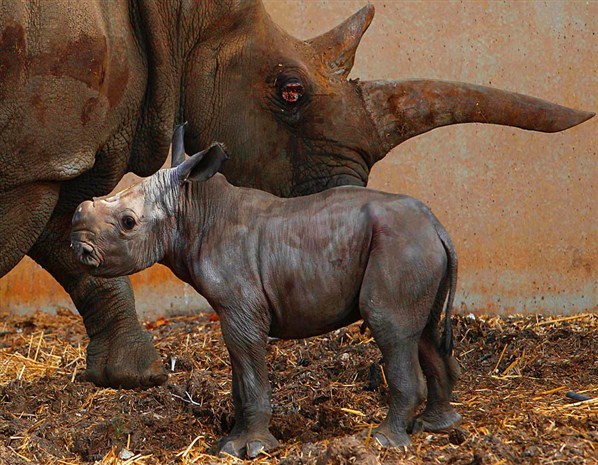 Tanda, a white rhinoceros, stands next to her one-day old calf at the Ramat Gan Safari near Tel Aviv, Israel on June 16th.